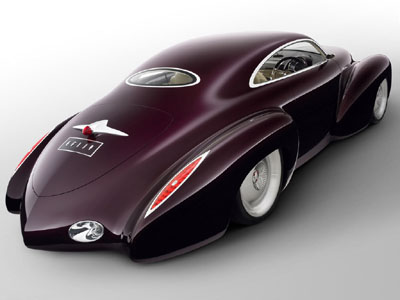 GM Holden Ltd is an Australian automaker based in Port Melbourne, Victoria. The company was originally independent, but since 1931 has been a subsidiary of General Motors (GM). Holden has taken charge of vehicle operations for GM in Australasia and, on behalf of GM, holds partial ownership of GM Daewoo in South Korea. Over the years, Holden has offered a broad range of locally produced vehicles, supplemented by imported GM models. In the past, Holden has offered badge engineered Isuzu, Nissan, Suzuki and Toyota models in sharing arrangements, with Chevrolet, Daewoo and Opel-sourced models sold currently.

Holden bodyworks are manufactured at Elizabeth, South Australia, and engines are produced at the Fishermens Bend plant in Port Melbourne, Victoria. Historically, production or assembly plants were operated in all mainland states of Australia: Acacia Ridge, Queensland; Dandenong, Victoria; Mosman Park, Western Australia; Pagewood, New South Wales; and Woodville, South Australia. Until 1990, GM's New Zealand subsidiary Holden New Zealand operated a plant based in Trentham, with a plant in Petone running until 1984. The consolidation of car production at Elizabeth was completed in 1988, but some assembly operations continued at Dandenong until 1996. Although Holden's involvement in exports has fluctuated since the 1950s, the declining sales of large cars in Australia has led the company to look to international markets to increase profitability; in 2006, exports alone accounted for almost AU$1.3 billion in earnings.

GM Holden has issued a safety recall for Holden VE Commodore, Holden WM Statesman and Holden Caprice, involving around 13,000 vehicles. The recall is in relation to a potential issue regarding rear seat belt buckles. No customer cases have been reported but Holden is taking this action on advice from the relevant buckle supplier after the issue was detected during routine testing at the Holden Proving Ground.

The new Holden VZ Monaro has stirred up a bit of controversy among the car fanatics. With the new twin bonnet scoops on the front end of the vehicle some say its absolutely wonderful and others say that its horrible and in bad taste. However, I feel that the new bonnet scoops actually add a flare to the vehicle giving it a much more powerful look. Whether its good or bad, you will definitely get peoples attention when you drive by them. I feel that most people will appreciate the edgy design instead of looking at it as a flaw. Aside from the cosmetic changes, the new VZ Monaro features some great mechanical changes as well. Given the history of the Monaro I am hoping that this new update will do the name justice.